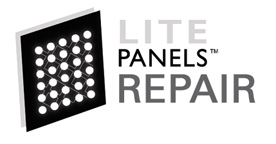 Ask about the Anton Bauer battery and charger trade in promo!!! Amazing deals. Trade in any make Gold mount or V mount battery or charger, working or not! Chargers must be dual or quad mount.
Call Mitch 818 782 5100 or email mitch@nawonusa.net
NEWS FLASH !!!!! WE ARE NOW AN AUTHORIZED ANTON BAUER CHARGER and QUASAR SCIENCE SERVICE PARTNER.
We service and support most ANTON BAUER Chargers and QUASAR SCIENCE PRODUCTS, Both warranty and non warranty units.
Clients with Log In credentials
Vitec Product Solutions, Inc. has appointed NAWON USA, Inc. an authorized LITEPANELS and ANTON BAUER North American Sales and Service Center. Our electronic service technicians have been repairing industrial electronics for over 30 years and look forward to working with you.
NAWON USA, is a premier company that provides superior Sales, service and technical support for all Litepanels and ANTON BAUER products.

NAWON USA, Inc. will service your LITEPANELS and ANTON BAUER products with factory approved parts and techniques using state of the art test and repair equipment. Your LITEPANELS equipment can be serviced and ready for shipment usually within 1 day of receipt / ANTON BAUER chargers usually within 5 days of receipt as long as you send in the service and payment forms with your items for repair.
Completed Service forms are required for all repairs. Please complete and submit this form online,be sure to include a copy with your device for repair. To avoid confusion, no hand written forms please.
Hours of operation
M-F 7:45 AM to 3:00 PM PST Due to Covid19 Masks are required. Call to make sure of hours.
Click here for Service Procedures and Estimated costs